BBS STYS
STOCK TRACKING MANAGEMENT SYSTEM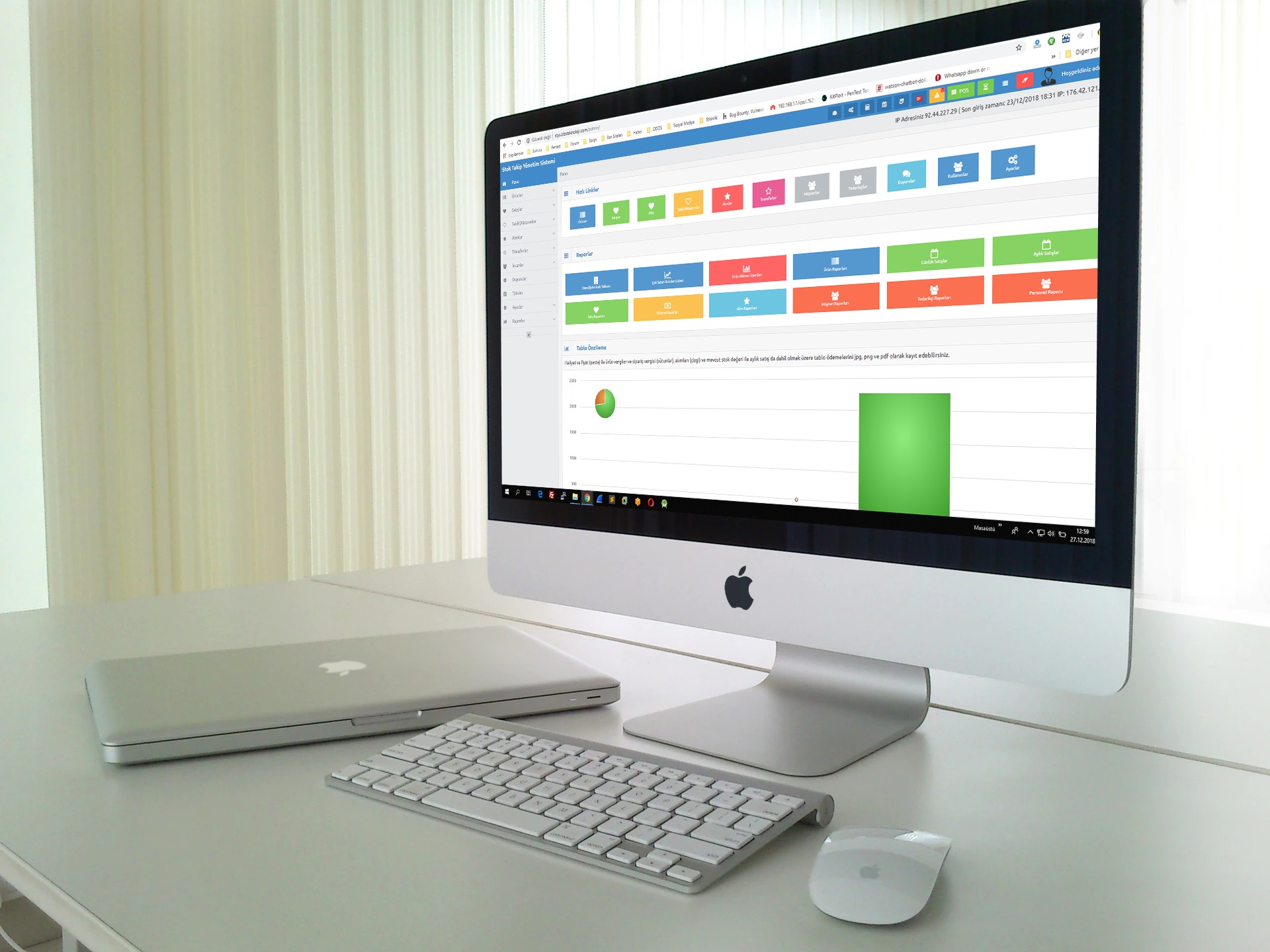 Dealing with trade requires intensive thinking. Thinking of all the things you think of the stock status of your products and follow-up will put you a lot more stress. In order to prevent this, we have developed "BBS Stock Tracking Management System" for you. You can easily follow up the stock of all your products,
You can make product entry-exit to your warehouses or dealers and give instructions on this system. Last minute stock so you don't have to worry
we end.
THAT'S NEVER
A COMPREHENSIVE PRODUCTS PANEL
The Products tab in BBS STYS allows you to list your current products and view product details
(name, type, code, category, cost, how much in the warehouse) and so on. You can make arrangements about these products can add new products.
You can easily access instant warehouse and branch control reports. And you can see them all statistically.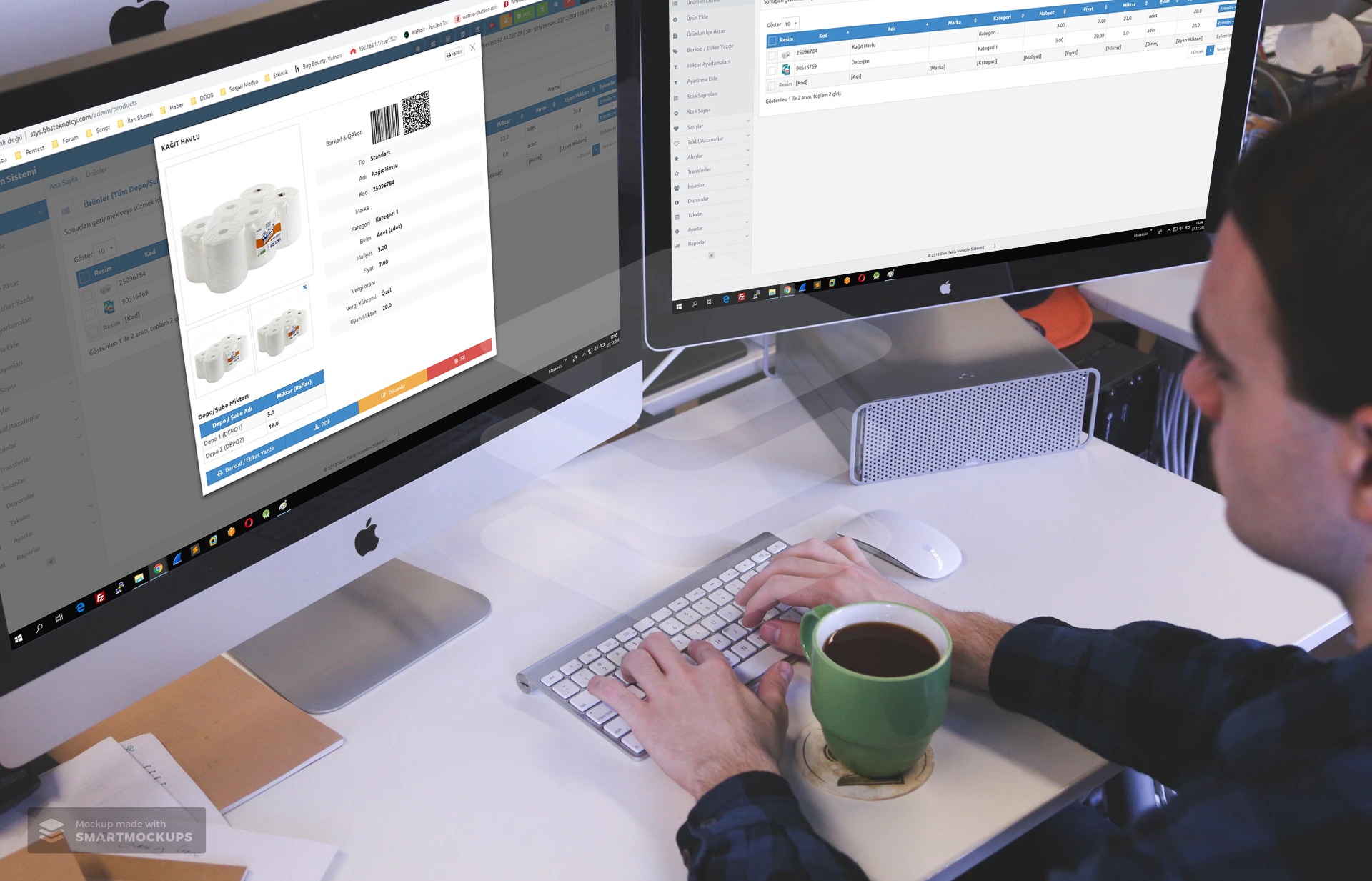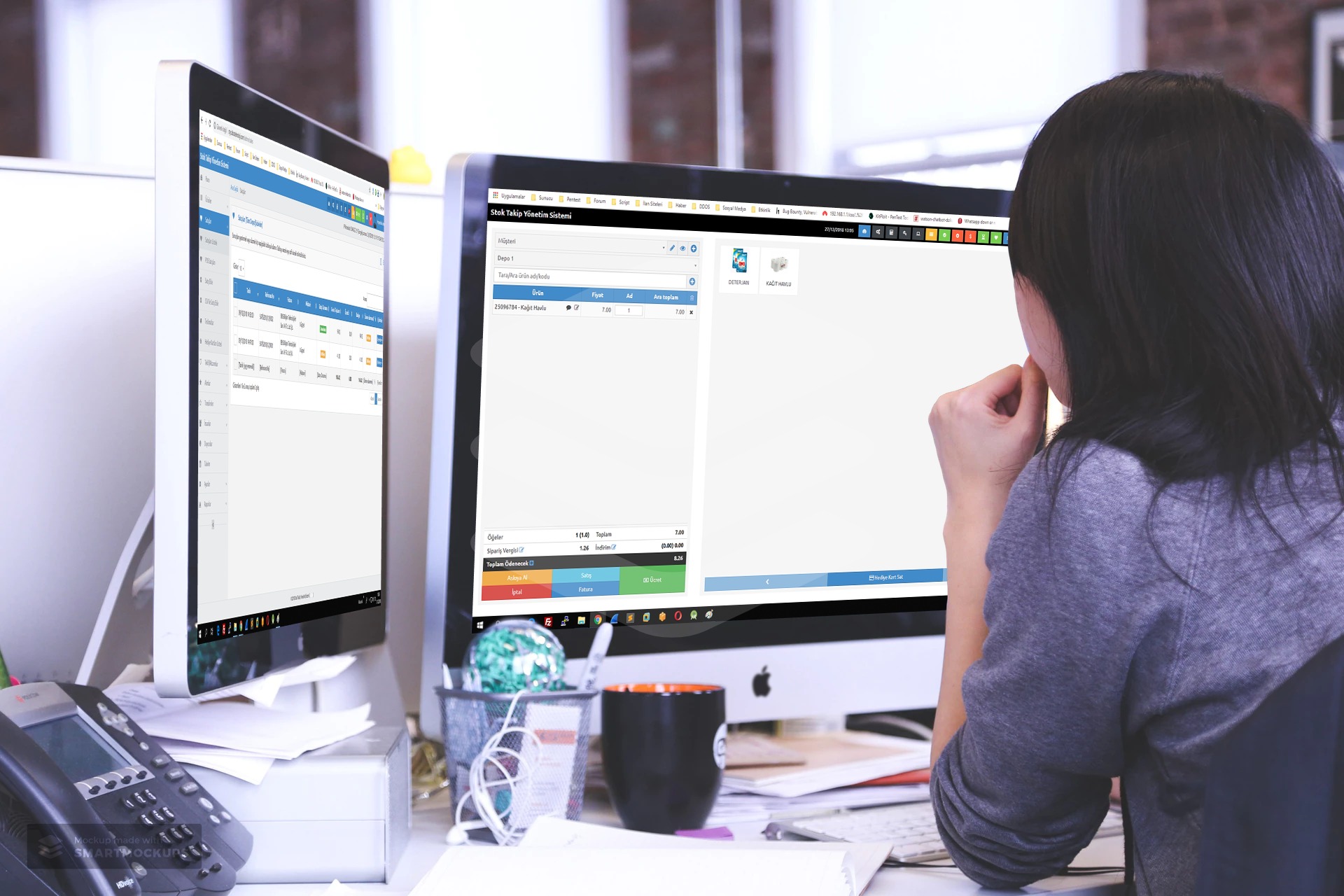 WITH SALES PANEL
BBS STYS
Under the Sales tab, you can list the sales you have made, examine the details of the sales, and in this context, you can instantly access the questions such as payments received and how much will be received.
In addition, you can view the status of sales can review the delivery status.
You can make POS sales in BBS STYS. Thanks to its 100% user friendly modular structure, you can easily carry out your sales transactions wherever you are from computer to phone and tablet.
EASY PREPARE OFFERS
bbsstys

Under the Bids / Transfers tab, you can easily create bids for your customers from any area where the internet is available. You can share these offers with your customers at the same time, you can convert the offers you have created into sales, you can easily get the printouts from wherever you want.
Thanks to the QR codes created within the system, you can easily open services from anywhere without the need for url connection.
SUPPLIER, CUSTOMER OR INVOICE ADDRESSES
BBS STYS
In general, you can easily add unlimited customers under the tab that we give people definition and you can record any information you may need about your customers.
When you make sales, you can easily select your customer with a single button and fill all the information in the billing fields.
You can also add suppliers and easily distribute the authority of people working in your organization.
EVER DETAILED
REPORTING SYSTEM
In BBS STYS, much attention was paid to the reporting section. The reason for this is that if a company wants to improve itself and wants to make more money, remember that reports never lie in this context.
Warehouse / Branch Inventory Table, Best Sellers, Product Quantity Alerts, Product Maturity Alerts, Product Reports, Daily Sales, Monthly Sales, Sales Reports, Payment Reports, Purchase Reports, Customer Reports, Supplier Reports, Personnel Reports and so on. you can view many report types instantly.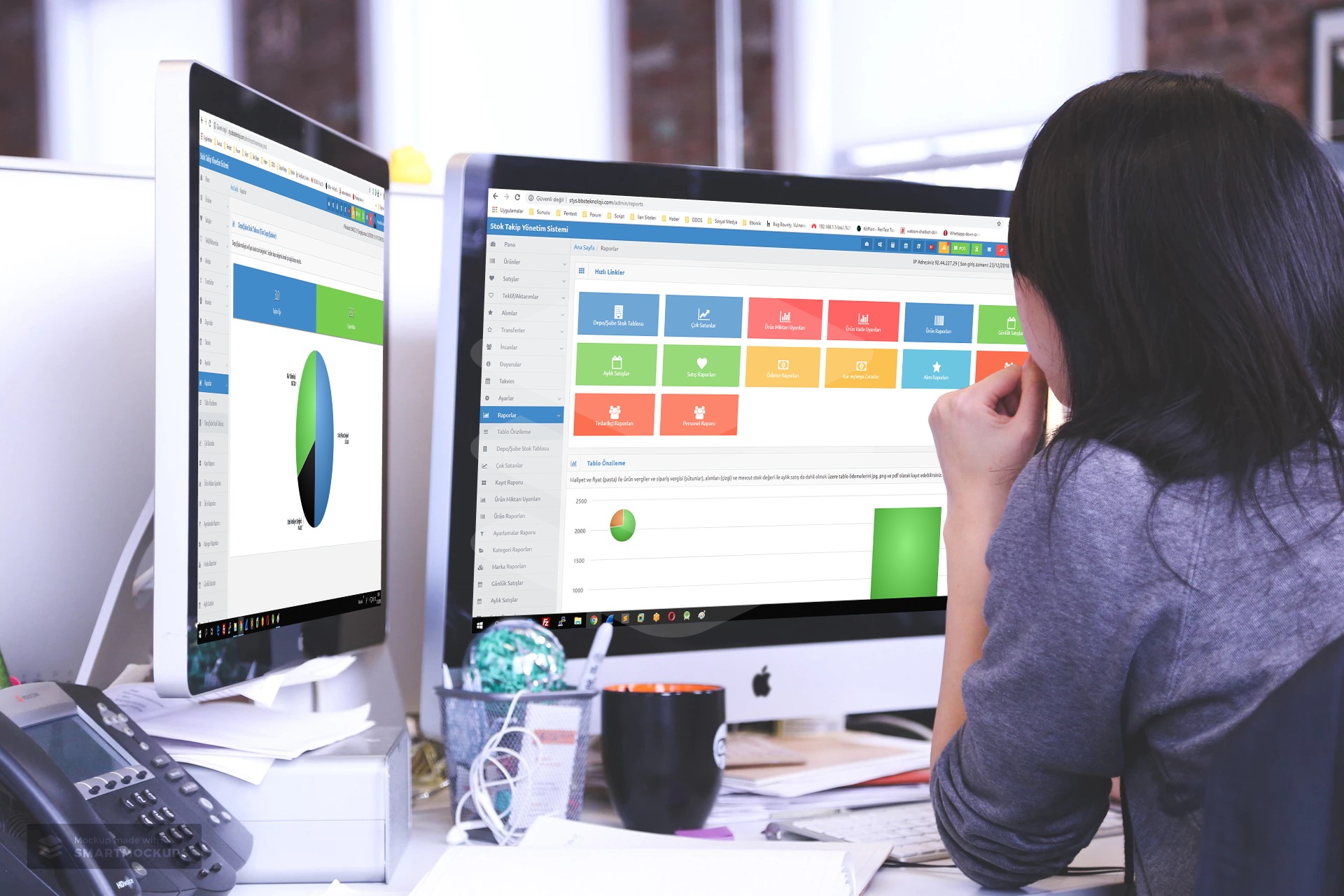 BBS
in stys'
In total there are over 210+ features. As a result of our company motto that opposes the limits, there is no limit to the number of users or users in BBS STYS. You can create unlimited user can benefit from all the features. It is a 100% user friendly stock tracking management system thanks to its flexible usage structure.
BBS TEKNOLOJİ